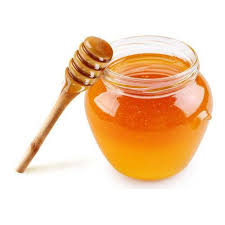 My amazingly awesome pal Mickey was kind of enough to send in today's Recipe of the Day, all the way from Los Angeles, California. Mickey is known for his amazing creative mind, so he sent along a disclaimer for this dish - he usually cooks on the fly so it's best to use your common baking sense when working this recipe out.
Now enjoy a little bit of sunshine from the California coast!
Mickey's "I Ain't Yo Honey - You a Scrub!" Orange Honey Cake
Equipment
9-inch-diameter springform pan
Mixing bowls
Measuring cups
Measuring spoons
Spatula
Small saucepan
Electrix hand mixer
Strainer
Cooling rack
Ingredients

Orange Honey Cake:

Nonstick olive oil spray
1.5 cup all purpose flour
1.5 tablespoon baking powder
1 cups sugar
Half bottle of honey
Half cup of coffee (cooled)
2-3 tablespoon finely grated orange peel
1/2 cup olive oil
Lavender Whipped Cream:

1 cup whipping cream
1 tsp. dried lavender, crushed
2 Tbsp. superfine granulated sugar
Preheat oven to 350°F. Spray 9-inch-diameter springform pan with nonstick olive oil spray or just brush it all with olive oil.
Mix flour and baking powder in medium bowl. Set aside.
Using an electric mixer, beat eggs in large bowl until frothy, about 2 minutes. Gradually add sugar, beating until light, thick, and pale yellow, about 4 minutes. Gradually add flour mixture; coffee, orange peel, honey, and olive oil, beating just until blended. Transfer batter to prepared pan. Place pan on rimmed baking sheet, and bake cake until toothpick inserted into center comes out clean, about 1 hour. Cool cake completely in pan on cooling rack.
Make lavender whipped cream. In a small saucepan combine whipping cream and dried lavender. Bring to just a simmer. Remove from heat. Strain mixture and discard lavender. Cover and chill whipped cream mixture at least 2 hours or until completely chilled.
In a chilled metal mixing bowl beat whipping cream and sugar with an electric mixer on medium speed, beating just until soft peaks form. Use at once or cover and chill up to 2 hours. Serve with fresh berries. Makes 16 (2 tablespoon) servings.